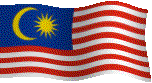 AUDIO SECTION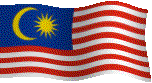 Audio is linked together by many other disciplines, for example: - fundamentals of acoustics science, audio products' engineering, understanding of product's limitation, human psychology, ear's physiology and much more.
It is a subject that look easy but in reality is difficult due to many of the issues mentioned above and much more not yet mentioned.
At this point, it is "" that there are insufficient information on this website to arm the readers as a consumer. Please come back once in a while, and check for the "All Clear" alert.
At that time, you will be able to make logical judgments on this confusing subject.
""
Important Links and References
Using Loudspeaker Properly (not complete)
陳法政 FCChin Hi-Fi QUICK Evaluation Test Tracks (circa 2002)
Simple Speaker Review - mainly from car audio
Headphones Earphones with or without Bluetooth
Important Links and References