Macintosh MS10
28th December 2003
This tweeter is similar in physical looks and frequency response when compared to Bostwick's HFT-1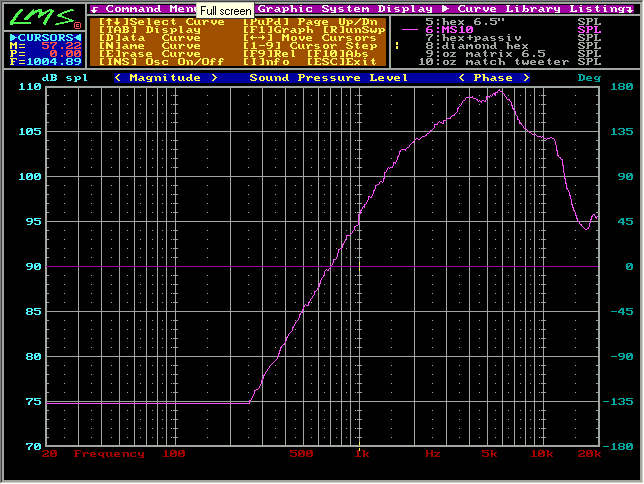 This is a lousy tweeter. It does not have a usable frequency range, because all it does is keep going up until the peak then keep going down.
The smooth up and smooth down response is good in terms of smoothness gives no harshness feel.
However upon application one would find it difficult and nearly impossible to setup. There are no apparent crossover point either. There will always be significant compromise of some sort.
Best don't use this tweeter at all. This is the tweeter's natural behaviour, changing it using EQ will not solve the fundamental output. Especially that loudspeakers are not linear devices, the significant contribution of EQ will not yield acceptable results.
This tweeter is not recommended for purchase because lower cost and better quality speaker has been found. Those are far more easy to setup and optimise.
ACOUSTICS SECTION AUDIO SECTION CAR SECTION
HOME - Technical Website for Acoustics, Audio and Car