Horn Loudspeaker
21st December 2003
Basic Study
Horn loudspeaker is actually made up to a compression driver coupled to a horn shape shell. Both the compression driver (source) and horn (acoustic air impedance matcher + amplifier or simply known as efficiency improver) are equally important.
To have a better understanding of horn loudspeaker, the compression driver and the horn have to be studied independently and together as a whole. Just like an audio system. They too have to be studied as a equipment and the ultimate consequences of the room combined.
One thing cannot be blamed for the other's fault.
Regardless, lets get on with the basic analysis.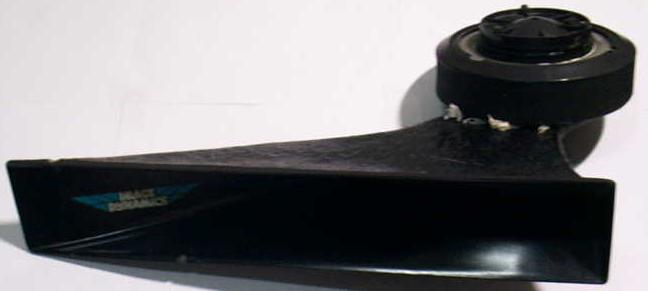 Although the brand is Image Dynamics, but the compression driver is from Altec Lansing.
ACOUSTICS SECTION AUDIO SECTION CAR SECTION
HOME - Technical Website for Acoustics, Audio and Car