Custom Exhaust
20th June 2004
Part 3
After the primary were done, the secondary is made and I was shocked after a short nap in the customer's air-conditoned room, that it is made to exacting shape of the chassis. I am impressed by their dedication to work. I've decided to custom make my intake plenum here as well as my weird dangerous front brake caliper bracket.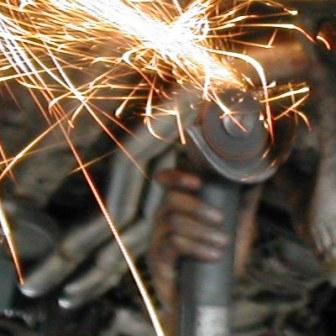 The primary was made using 1.5 inches internal diameter, while the secondary is 1.7 inches diameter. I should have insisted on the same size, but was not confident enough....... regardless, it is already made and I suspect the increase in diameter may have hinder the performance less than original.
Although it is 0.5 meters, but due to larger diameter, it's resonating frequency is no longer halve of the primary. In short the exhaust gas flow sees it as shorter than 0.5 meters. Theory of acoustics pipe.
After the 4-2 section is done, the final pipe is made, again to the chassis exacting shape. I'm very pleased.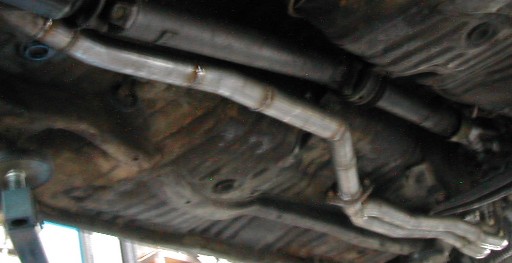 Unfortunate that the up down shape above the axle was not taken.... perhaps a later date. I also took the opportunity to install the exhaust secondary sensor, which is believed to be a temperature sensor. It was given to me by Mr. Wong (a forumer nick Levin818 in www.zerotohundred.com) thanks Mr. Wong
Finally reinstall the muffler, without mid-box / silencer or whatever. NO $$$$$$$ liao ........................ :) it's not loud, but there is a high-pitch rattling, like no fibre :( - should have installed the old mid-box as well.
ACOUSTICS SECTION AUDIO SECTION CAR SECTION
HOME - Technical Website for Acoustics, Audio and Car