Custom Exhaust
20th June 2004
Part 2
Since the primary is not as long as I want, each pipe is joint by another 30 cm length.
I thought the rest of the pictures were especially nice ...... or the imperfect capturing of the digital camera was nice, hence pictures for viewing pleasures only. Story continue in next page.
This is paricularly .......... coincident, two at once ............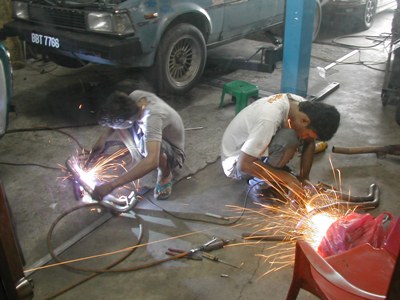 Ooooooooooouuuuuuuuuuuuucccccccccccchhhhhhhhhhhhhh that hurts, don't burn my car !!!!!!!!!!!!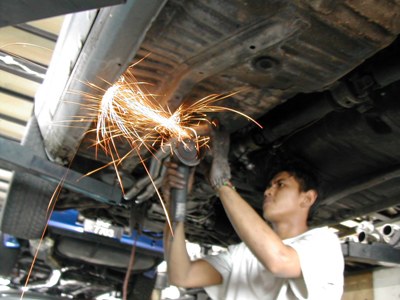 Securing the tail pipe in shape, before removing for further / complete welding seal.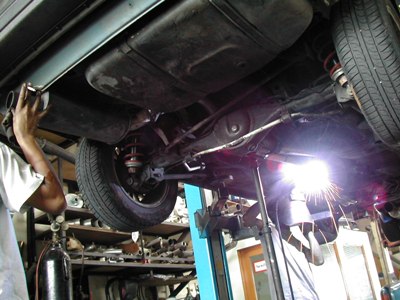 Hmmmmmm, again, same scene but different images, please don't be fooled by the dark picture, it is not at night. See the next picture.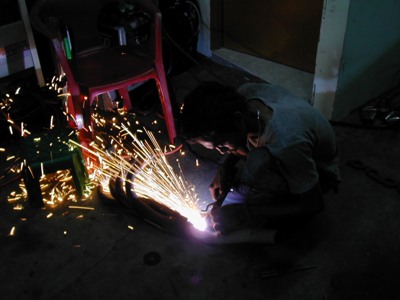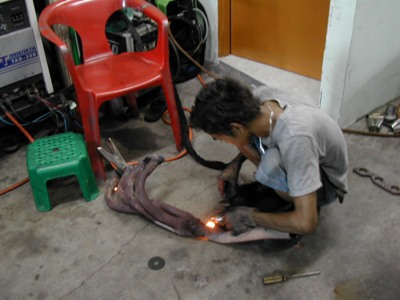 Finally, the amber left from above cutting. It remained amber after 1 minute.......technology is amazing .........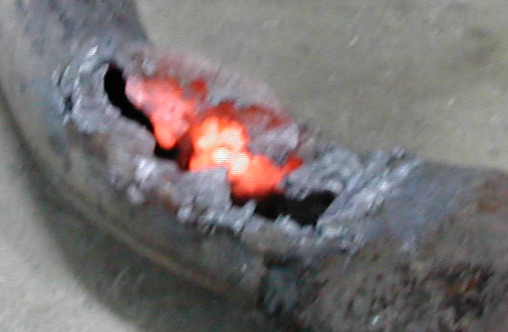 ACOUSTICS SECTION AUDIO SECTION CAR SECTION
HOME - Technical Website for Acoustics, Audio and Car