Light Weight Aluminum Crank Pulley for Toyota Corolla Levin / Trueno 20v
4th August 2004
The original crank pulley weights at 1.6kg.
The shown unit was bought without the six holes. It weights 950 grams. Nearly half weight of original. After drilling the extra six holes, it only manages to drop to 840 grams. Nearly half weight.
The overall "feel" effect is so so,,,..... really feels it when new, but can't really tell after some time. Hmmmm come to thick of it, can't really feel as much compared to the upgrading of self-calculated 4-2-1 extractors.
The material is Aluminum 6061, nothing special, not like NEVO ................ ooOOOOooooooo NEVO........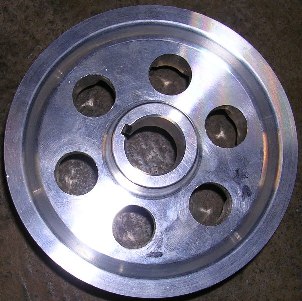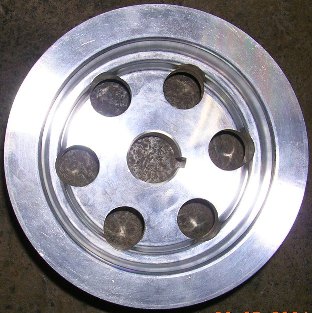 ACOUSTICS SECTION AUDIO SECTION CAR SECTION
HOME - Technical Website for Acoustics, Audio and Car