Compare Crankshaft Weight of Toyota Corolla Levin / Trueno 20v AE101 versus AE111
Pictures Uploaded 5th August 2004
Discussion to come later - sorry. Discussion updated 28th September 2004.
Thanks to you know who for requesting a weighting scale to kick off the Toyota Corolla 4A-GE 20v AFM (AE101) Silvertop internals' weight versus the Toyota Corolla 4A-GE 20v MAP (AE111)blacktop internals' weight.
And thanks to you know who again for bringing over his Silvertop and Blacktop internals. Many many thanks. So, the blue white T-shirt is you know who, while the one in red is you know who. A enthusiastic Proton Wira Sedan with Mitsubishi MIVEC owner.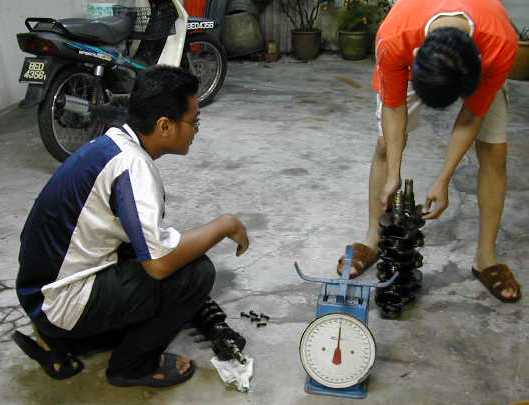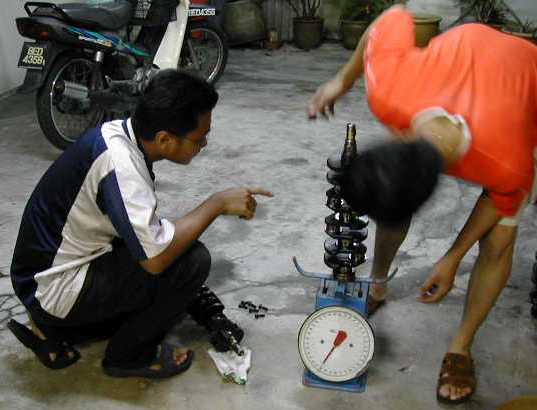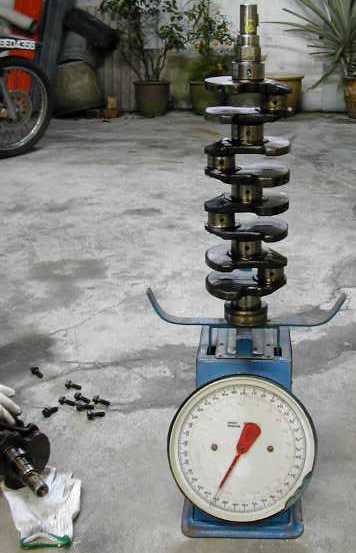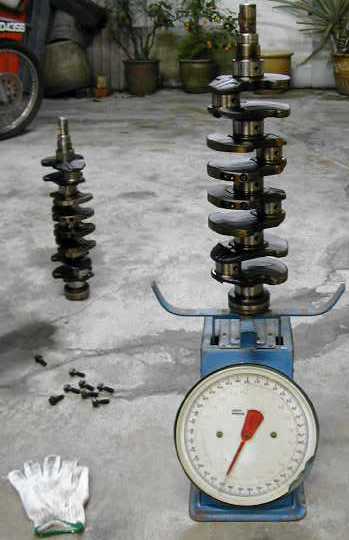 The Silvertop is lighter than the Blacktop by 100 grams. This marginal difference is put down to the process of dynamic rotational balancing shaving of weight difference. The crank-shaft weight is around 13kg.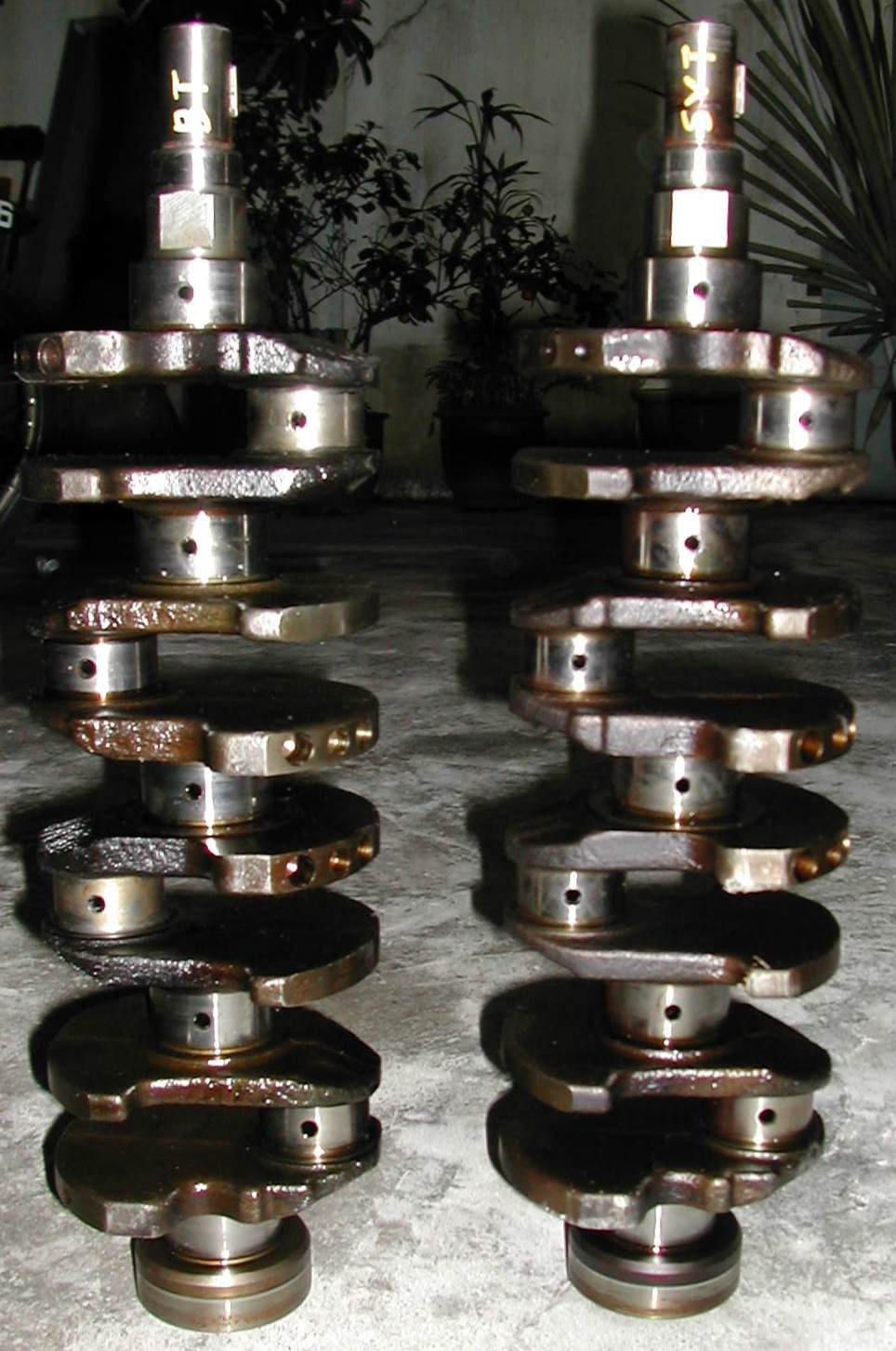 No difference between Blacktop and Silvertop crank-shaft.
ACOUSTICS SECTION AUDIO SECTION CAR SECTION
HOME - Technical Website for Acoustics, Audio and Car