Compare Flywheel Weight of Toyota Corolla Levin / Trueno 20v AE101 versus AE111
Pictures Uploaded 5th August 2004
Discussion to come later - sorry. Discussion updated 28th September 2004.
Thanks to Master Sifu Khairul (nick AE80typeD in www.zerotohundred.com) for requesting a weighting scale to kick off the Toyota Corolla 4A-GE 20v AFM (AE101) Silvertop internals' weight versus the Toyota Corolla 4A-GE 20v MAP (AE111) blacktop internals' weight.
And thanks to Master Sifu Khairul again for bringing over his silvertop and blacktop internals. Many many thanks. So, the blue white T-shirt is Master Sifu Khairul, while the one in red is Sifu Master "Machinist" Ah Meng. A enthusiastic Proton Wira Sedan with Mitsubishi MIVEC owner.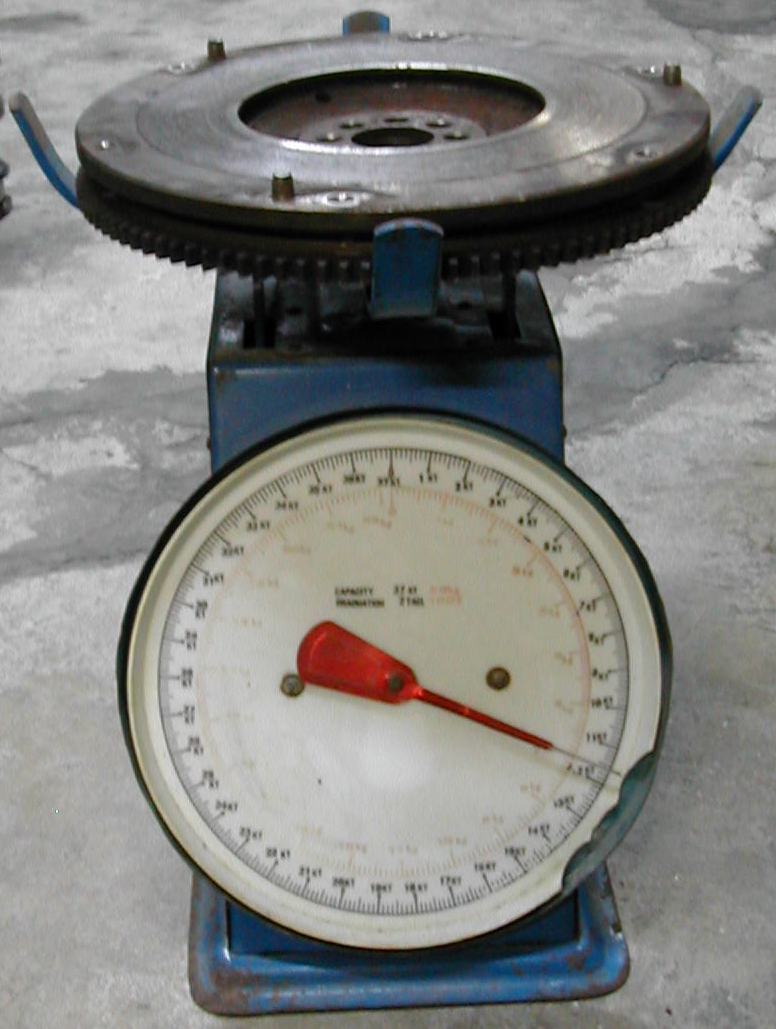 Silvertop flywheel weighting at 6.9 kg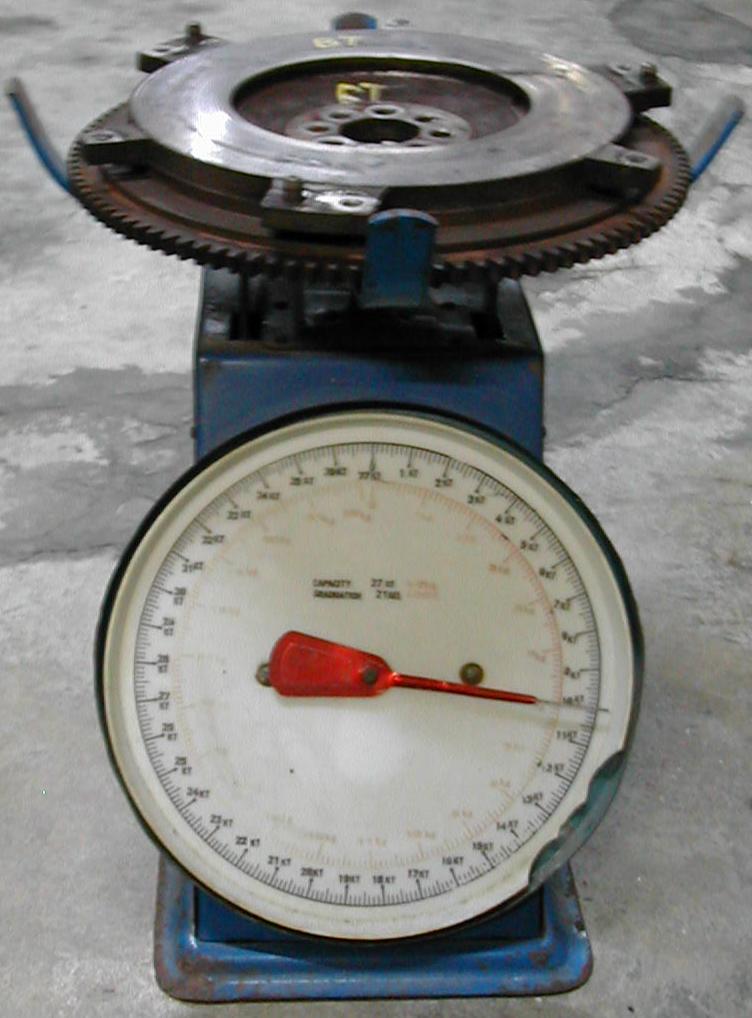 Blacktop flywheel weighting at 5.9 kg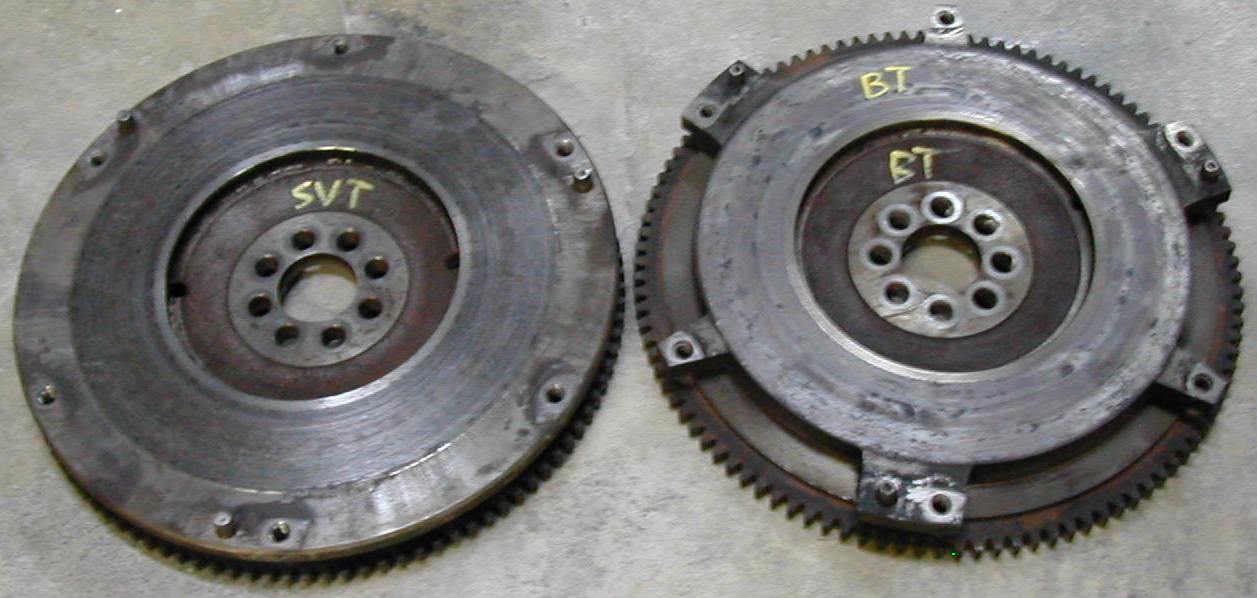 So, it looks like the 20v MAP's flywheel is actually a 20v AFM's flywheel - lighten by make at the factory without the edge pieces.
ACOUSTICS SECTION AUDIO SECTION CAR SECTION
HOME - Technical Website for Acoustics, Audio and Car