Oil Change Specifications
18th June 2003 Midnight (busy up-loading)
For 20vAFM (silvertop) engine should be same as 20vMAP (blacktop): -
See 4AG-E 20Valve Engine Repair Manual page LU-1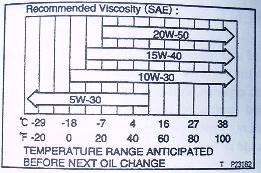 and change it according to: -

and check it according to: -

Make sure to use the correct oil filter, see 4AG specific Oil Filters for further details.
For the AE86's T-50 gearbox: -
See AE86 Manual - Manual Transmission - page MT-23

For AE86's T-293 rear axle with factory default LSD: -
See AE86 Manual - Rear Axle - page RA-10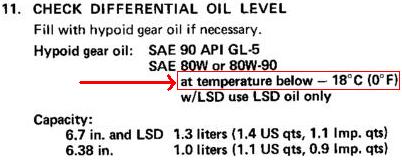 So, errrrrrrrrrrr local temperature under the hot sun, in middle of a traffic jam is around 40 Celsius, so should use 75w-140 ???
See also
ACOUSTICS SECTION AUDIO SECTION CAR SECTION
HOME - Technical Website for Acoustics, Audio and Car