Racing Circuit Log
2nd Batu Tiga Speedway Circuit Session
4th May 2003 Sunday Afternoon
The setup - basically
Tires Make = Maxxis Surpasa MA-V1 (made in Taiwan)
Tires Spec = 195 / 50 R15 82v E4 0213211
Max Load = 475 kg
Max Pressure = 44 psi
Tread : 2 Polyester + 2 Steel + 1 Nylon
Sidewall : 2 Polyester
Tires' pressure set at 30 psi before entering track.
Front suspension = Coilovers 8 kg/mm - Shocks unknown
Camber at -1 degrees, castor unknown, toe unknown
Rear suspension = Coil 6.5 kg/mm - Shocks' Compression 185 kgf, rebound 70 kgf
The crowd was enormous, must be due to the low collection fees of Ringgit Malaysia (RM)20. It was a traffic jam, not racing circuit :)
Pictures from ground level left to right, 5 in all.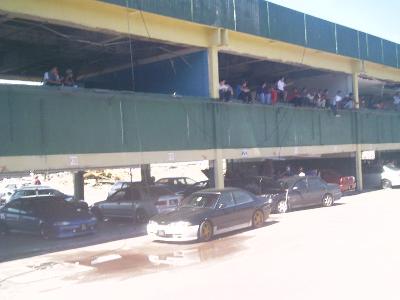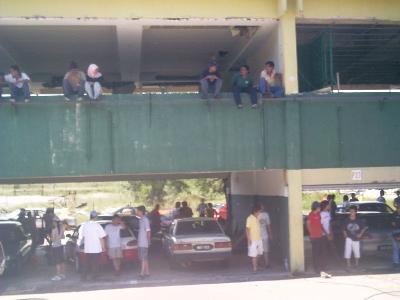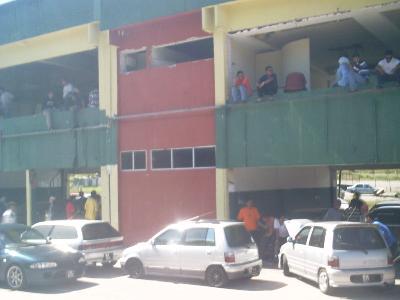 Pictures from upstairs left and right, skipped middle: -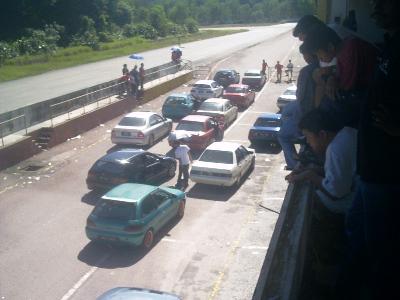 Car Component Test (CCT) Line up: -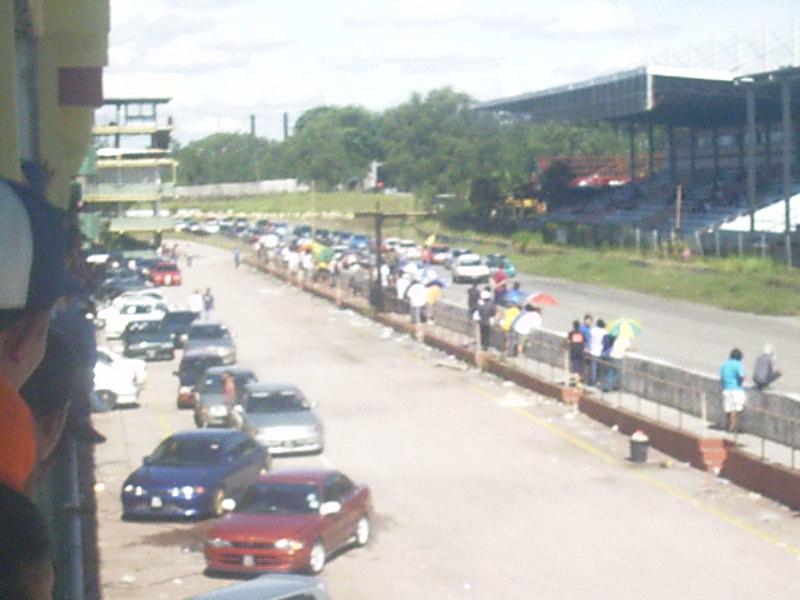 Look at the number of cars, traffic jam lah, where got racing :)
Racing, Racing, Racing, Racing, Racing, Racing, Racing, Racing, Racing, Racing, yeah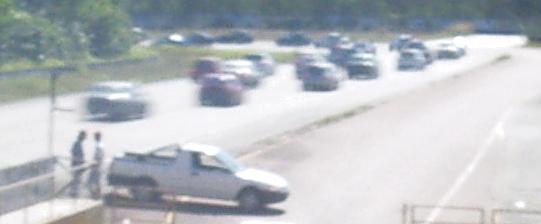 Sorry ah, the camera not so good :(
Corner 1 & 2: -

Oh, who got stuck outside, that's a very dangerous corner if the participant cannot stop suddenly :(

Paramedic is on duty: -


ACOUSTICS SECTION AUDIO SECTION CAR SECTION
HOME - Technical Website for Acoustics, Audio and Car