Caster Adjustment / Settings
4th November 2005
The caster is used to pull the front wheels lower section forward. The handling effects are plenty. I can't even begin to speak. Regardless, the point of this article is not to explain how to use it but in fact, how to check if your alignment mechanic has done it right. i.e. both sides need to have same angle. Ideal scenario.
Normally they put in on alignment machine and fire way turning a few nuts and bolts. However I have found plenty of error in their understanding to use the machines, hence allot are wrong.
Below I list a stone-age method in which we can check for ourselves. Although stone-age but bullet proof. This is especially true for cars without accident history.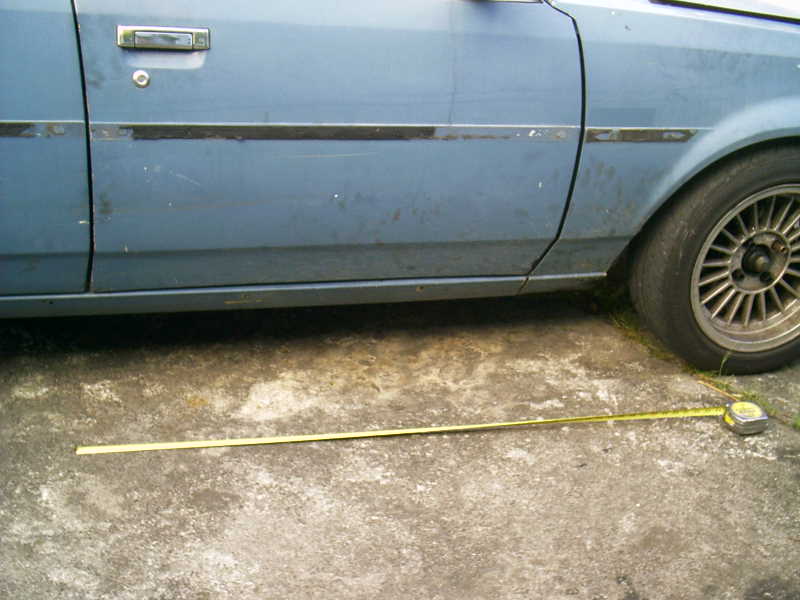 In short use a tape measure to check the distance from the center of the 2 doors to the tyre's rim.
Do not measure from the tyre to the mud-guard as most people do. It is only visually correct but not true.
After check the distance from the center of the 2 doors to the tyre's rim. Also check from the front tyre's rim to the rear tyre's rim. They must be same for both sides.
Notice the suspension assembly / absorber is slight tilted forward in the picture below. That's positive caster. So imagine when the cars drives though all the small humps and bumps the action / forces are direction pushed up into the suspension system in the correct direction.
The positive caster also holds the chassis true to it's handling. Imagine a neutral caster or worst case a negative caster, will forever "lag" in response / feedback of the road because the force is pushing slightly in the world direction.