TiTAN Suspension for Toyota Corolla AE82
June 2004
The following set was recommended to my sister for her recent ownership of a Toyota Corolla AE82. The car was immediately sent to fit TiTAN because all four absorbers are dead and the existing coil does not support the car's weight properly. There were allot of fundamental problems with the old suspension hence a completely new suspension is required.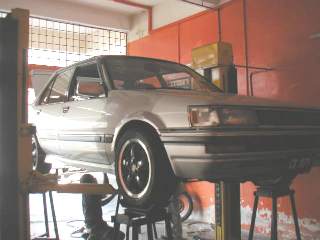 MPD Audo Centre Sdn Bhd. (507818P)
No.38, Jalan Mewah 3/3, Taman Perindustrian Hata,
Pandan Mewah, 68000 Ampang
Selangor, Malaysia
Tel : +60(3)4297-9878
Fax : +60(3)4295-7868
Manufacturer of TiTAN Suspension, facebook.
The old suspension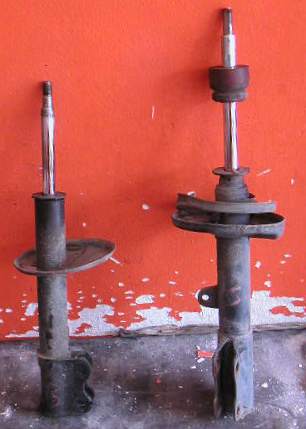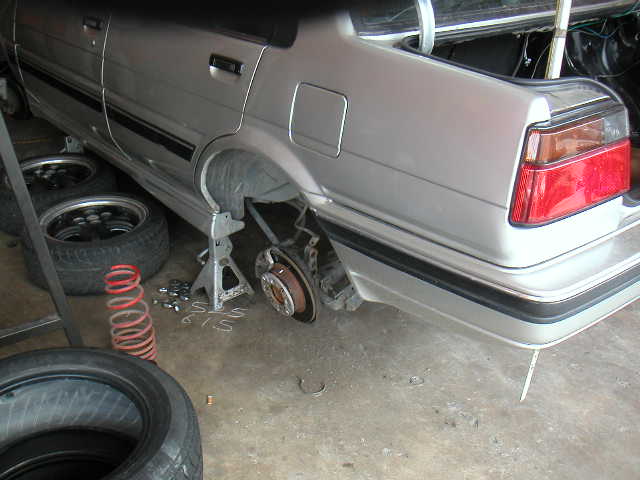 New TiTAN for front: -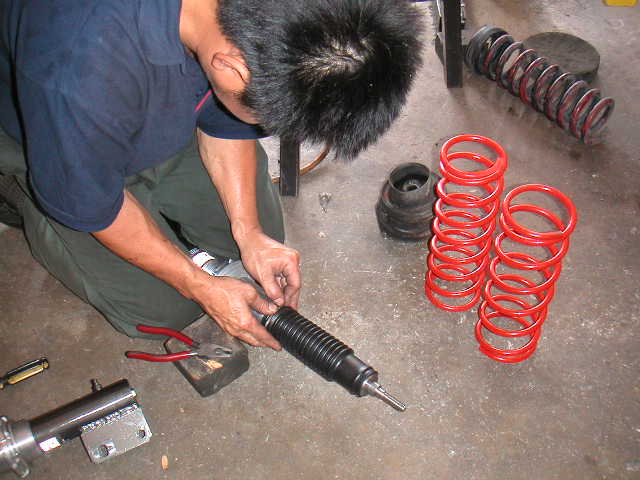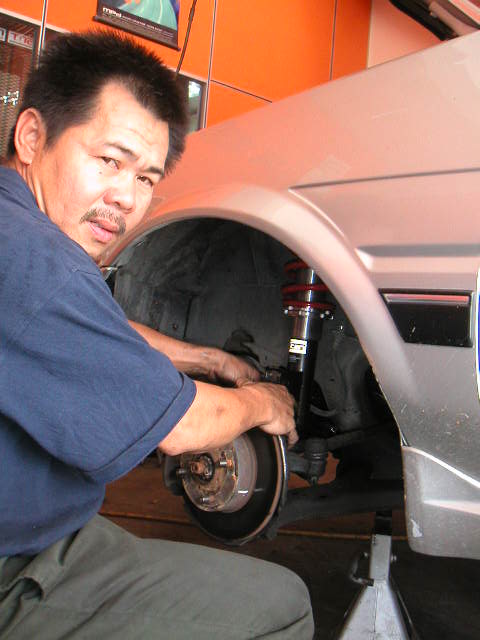 This is Richard the Technical Director / Owner of MPD / TiTAN Suspension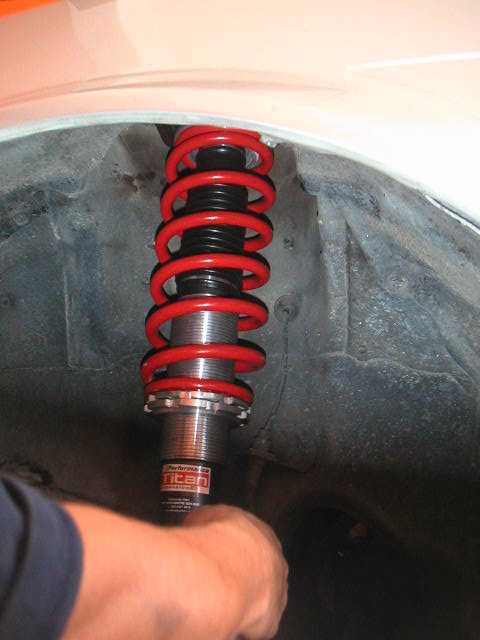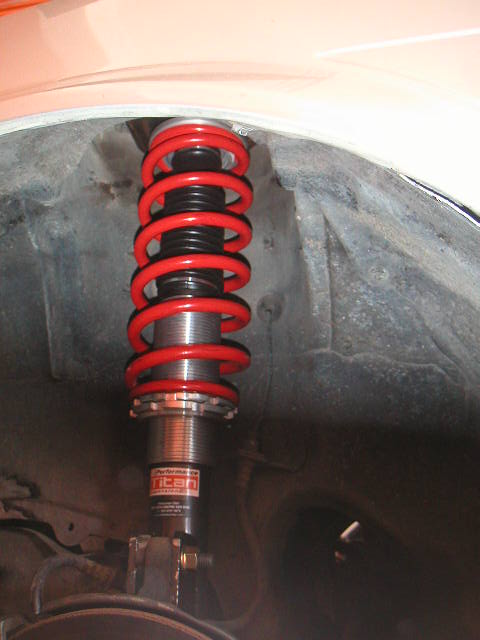 New TiTAN for rear: -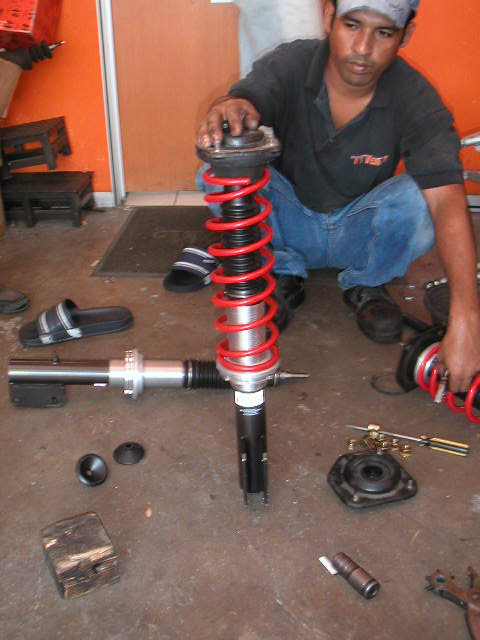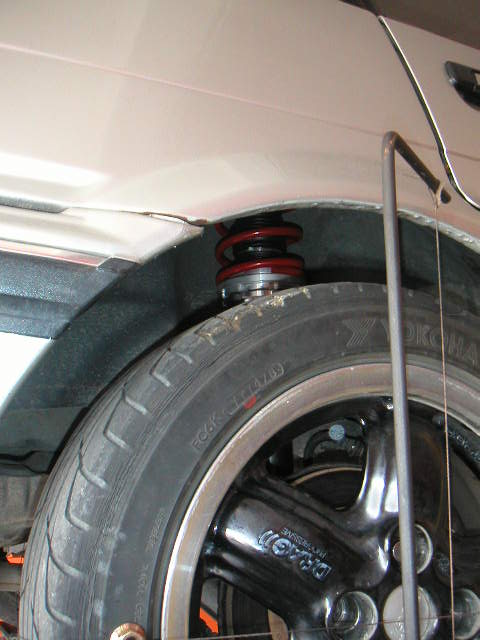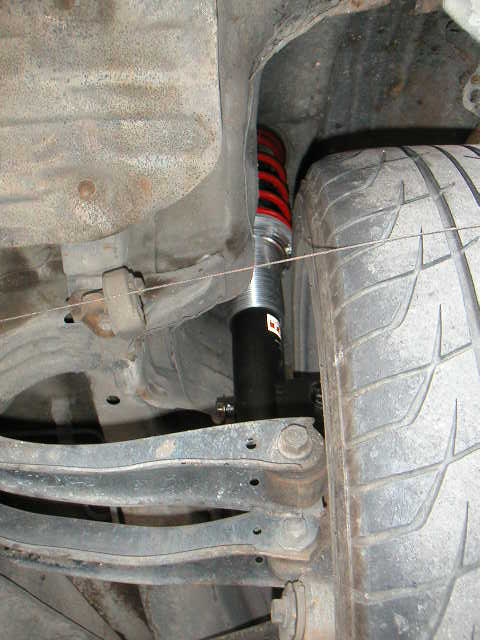 Talk about rust :( - RUST on Toyota Corolla AE82