Kian Leong Clutch - By Kian Leong Co.
Type 1 - Street / Moderate Race
Page 1 of 5
Kian Leong Co. (Clutch manufacturer since before world war II)
No. 90, Jalan Leong Boon Swee
31650 Ipoh
Perak, Malaysia
Mobile : 012-570-9937 (Bryan) or Ah Weng or 016-590-9037
Mobile : 019-557-4007 (owner / father)
Refurbish Mitsubishi MIVEC clutch set for Ringgit Malaysia (RM) 380 - consists of: -
change clutch material to semi-racing type 1 (Kian Leong's formula)
lighten flywheel
re-condition clutch
replace harder springs
hone contact surfaces, etc
Type 1 material are 100% grip (reference) when cold, but only 50% grip when hot.
Hot - meaning high rev to red line around 8,500 rpm quickly and suddenly / stressfully like a drag or sudden drop gear.
For regular street use, which will warm up will have 100% grip, but will very quickly drop grip % when very very heavy engine usage.
Regular sudden heavy engine usage will not reduce grip 100%. i.e. street / moderate race. However when heavy racing is required, grip % will drop according to: -
i.e. only manages 3 strip test before requiring time to cool down or maximum 3 laps in SIC before requiring cooling down. This was the previous material known as type 1 for street race.
During collection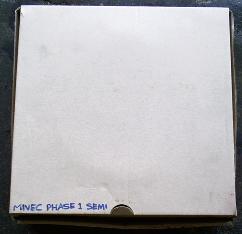 Hmmmmmmmmmmmm okayyyyyyyyy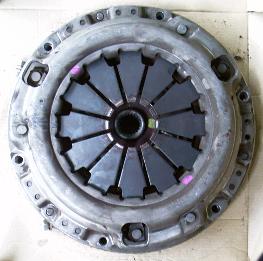 ACOUSTICS SECTION AUDIO SECTION CAR SECTION
HOME - Technical Website for Acoustics, Audio and Car