Diagnosis System
How to obtain EFI error logs from the ECU?
For full information, please refer to 4AG-E 20Valve Engine Repair Manual On-line or buy the book itself. It is found from pages in FI-5 to FI-10.
1st locate this plug: -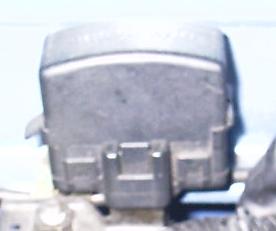 then follow the book's instructions, which will look something like this: -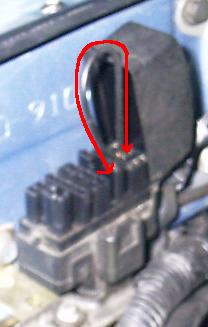 www.club4ag.com's tech reference page contains a summary of instructions and codes breakdown therefore download it if a manual is not available.
This diagnosis do many things: -
display error logs of static problems

display error logs of 2-trip detections

precision distributor timing adjustment - without this the timing mark on the crank pulley will not maintain at specific position.
It is an extremely cost-effective and valuable tool. Provided free to you, therefore use it.
ACOUSTICS SECTION AUDIO SECTION CAR SECTION
HOME - Technical Website for Acoustics, Audio and Car
Diagnostic Services available at: -
LOO YOKE LEONG (Ah Leong) 012-6516869
DU CAR SERVICES SDN BHD (568089-W)
122, Jalan SS21/35, Damansara Utama
47400 Petaling Jaya, Sel
Tel : 77250107
Fax : 77275791
or
Ah Seng
HENG LOONG MOTORS
No. 9, Jalan 4/92B, Taman Kovena, Cheras
Batu 3 1/2, 56100 Kuala Lumpur
Tel : 92009001
Mobile : 012-2111306, 012-3111517
Charges dependent upon different mechanic and services required and negotiations???