Vacuum Lines for Toyota 4A-GE 20v AFM 1993
2 March 2004
This is a Quad Throttle Bodies (4 throttles) from Toyota Corolla Levin / Trueno AE101. It is also some times refer to as ITB (Individual Throttle Bodies).
Also applicable to 4 throttles 20v 4AG models since first production from 1991.
This write up attempts to catalogue as many of the vacuum hoses and their routes as possible. Therefore please realize that it is not complete until future notification.
5 feet of thin vacuum line was bought. The retailer effectively gave 5.5 feet. It was just enough for all the changes below. No spare.
The medium and big vacuum hoses have not been acquired, hence not yet changed. It will be catalogue in the future.
The old vacuum lines: -
cylinder throttle 1 - vacuum equalizer
cylinder throttle 2 - vacuum equalizer
cylinder throttle 3 - vacuum equalizer
cylinder throttle 4 - vacuum equalizer
?
?
?
?
VSV for EVAP
VSV for EVAP
ISC Valve Intake from Plenum
ISC Valve Output to Manifold
Some new vacuum lines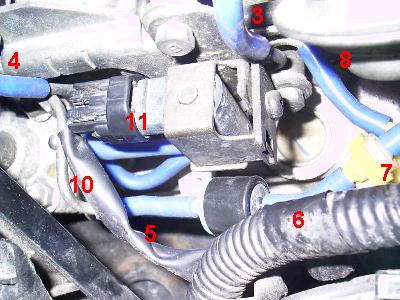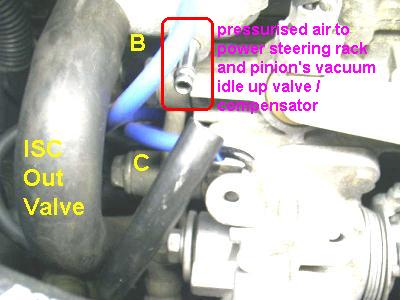 Picture below - Fuel Pressure Regulator
?
?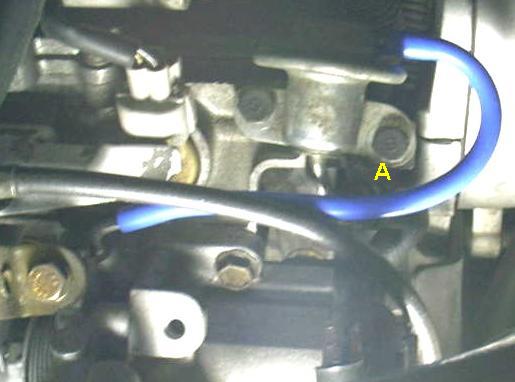 Old Vacuum Lines
There is another thin one going to the charcoal filter and another one from charcoal filter to the fuel tank. Both not shown. Wonder what else is missing?
ACOUSTICS SECTION AUDIO SECTION CAR SECTION
HOME - Technical Website for Acoustics, Audio and Car