My Hybrid
Project started 29th November 2001
now is 28th January 2002
This day is the 1st day of digital photo record of the restoration process and what has been done up till this day are: -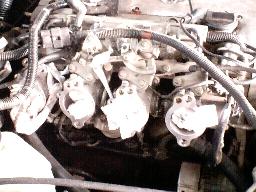 The 4 throttles are being protected from foreign contamination. Good :)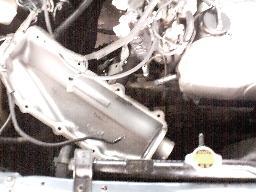 They are going to install the air intake surge tank, OK.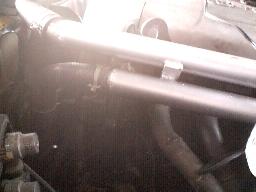 The water piping system has been done. OK.
They installed the AE101's brake servo into the KE70 :) good.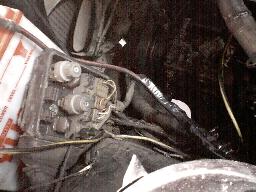 The old fuse system is still there ??? Why is it still there? I ask them, they said the work haven't complete.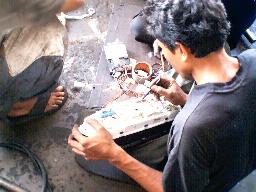 The meter is being "Repaired" why is it damaged ???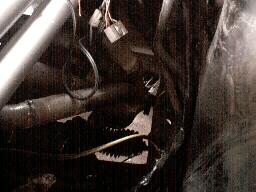 The extractor is made wrongly. It is suppose to be from cylinder #1 with #4 and #2 with #3. What they did is #1 with #2 and #3 with #4. I told them to change it and they agreed.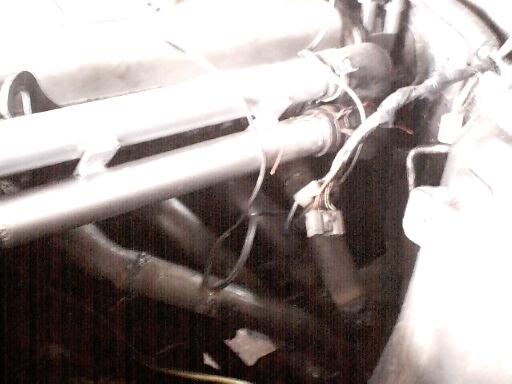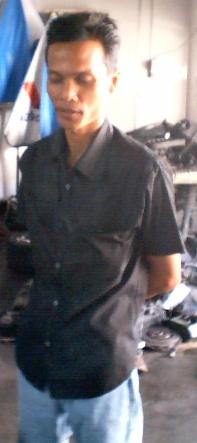 This is the mechanic (boss) who was doing the transplant. His name is Mohd. Mazlan Mohd. Kassim.
ACOUSTICS SECTION AUDIO SECTION CAR SECTION
HOME - Technical Website for Acoustics, Audio and Car