Invading Singapore's Chop Shops
20th June 2003
Part 1
Objective - just for the fun of it :)
The journey starts from Kuala Lumpur Sentral Station (KL Sentral) by night train on 10:30pm in a sleeping coach :). Reaching time is 7:35am. It was sharp on time. Bravo to KTM (the train company). The ticket costs Ringgit Malaysia (RM) 37.5 one way. The return ticket was bought incase there's no space when coming back. The total train costs is Ringgit Malaysia (RM) 75.
The train is old, but it has been refurbished, which is very comfortable, but the tracks and suspension system (hahaha) can't be said as good. So there were bumps and noises from the tracks knocking or hitting something along the way. However the coach is air-condition and the door seals are good, making the cabin very quite when there was no collision from the tracks.
When clearing Singapore's immigration, there was a device hooked up to a laptop, which shows thermal image scans on humans. All one could see is human shape but yellow or green in color. Hahaha, very futuristic, if not for the building's design. Must be the SARS thing.
......long story cut short.... Thanks for Jason Wong for taking a day off work and helping us find the Chop Shops. But we didn't know where, so we went to concentrated spare parts shops area and asked for directions.
Business cards from the various spare parts shops were collected, but not all: -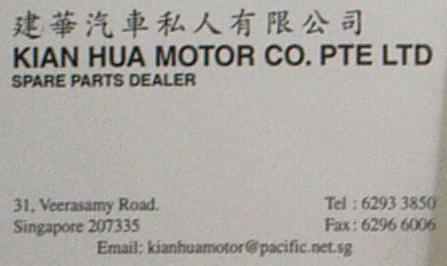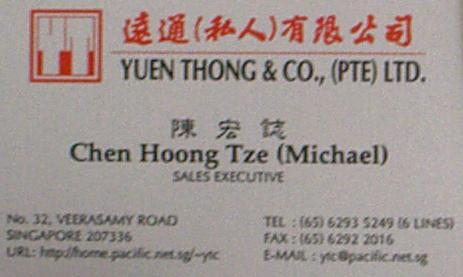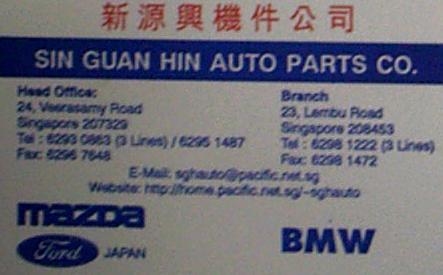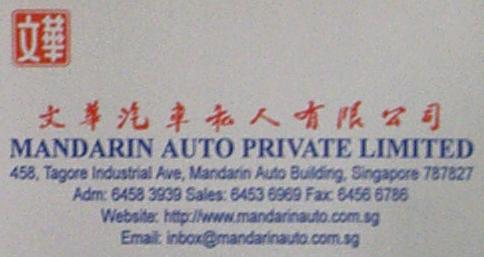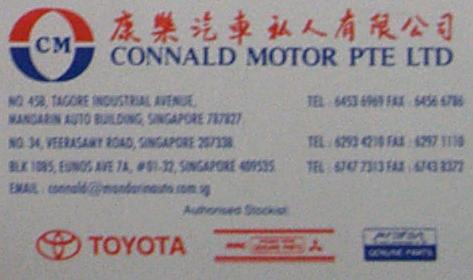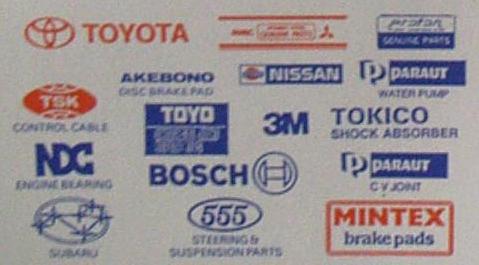 The shops' people told us that there are some around here and there and thank goodness Jason knows those where they are, roughly.
So, off we went.
ACOUSTICS SECTION AUDIO SECTION CAR SECTION
HOME - Technical Website for Acoustics, Audio and Car