Control Arms Bush from Honda SM4 for Rear Axle of Toyota Corolla KE70 or Levin / Trueno AE86
10th March 2005
The bushes were previously changed around last April, but they are found to be completely damaged and severely affecting the car's safety and performance in high speed traveling as well as acceleration and braking where the car swivel from left to right.


Notice both the bolt is pushed so extreme that it is completely off-center and is touching the control arms metal.
New bushes are needed and the same kind will not be used because they are very weak. A radical idea was to use bushes with both metal on the inside and outside as well as not thick rubbers. Reduce rubbers to reduce chances of wear / tear and sufficient rubbers to prevent metal to metal contact / vibrations / noises from transmitting into the cabin.
The control arm's internal diameter is 42 mm. The old bush width is 51 mm. Bolt diameter is for 12 mm with bolt sizes 17.
So, a suitable candidate is bush from Honda SM4 (believe to be Accord). The external diameter is 42.1 mm which makes it perfect to be pressed into the control arm. Their width is slightly longer and needs to be reduce to around 49 mm. 2 mm is reduce from the original 51 mm to ease installation. Believe me you'll need it. Their bolt diameter is 12 mm.
These bush cost Ringgit Malaysia (RM) 10 each = USD 2.7 :) dirt cheap :) hopefully dam good :)
First hammer away the tube

Then cut away the rubbers
Then hammer away the rubber, notice the movement too quick the main rubber has fallen.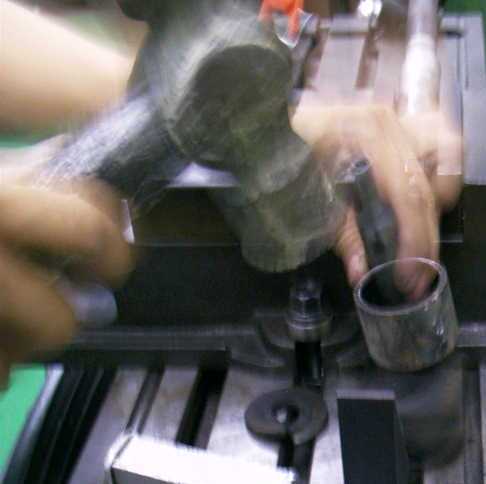 See the damaged bushes. We didn't damage them during removal, they were already very dead.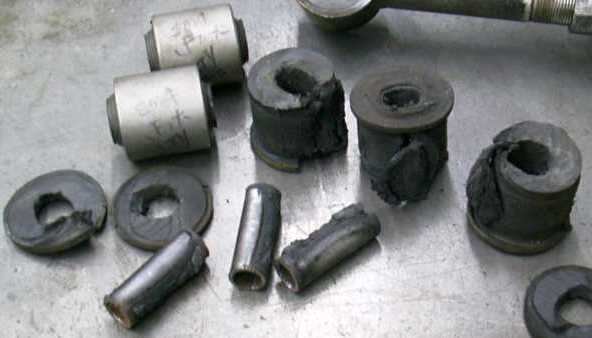 Clean the control arm by grinding before inserting the new bush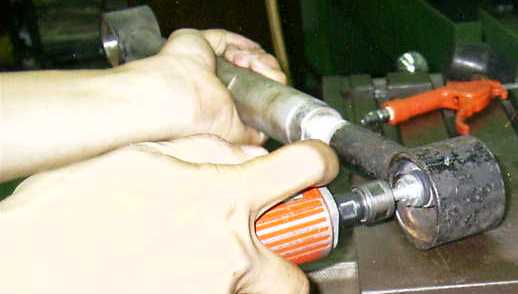 Reduce the width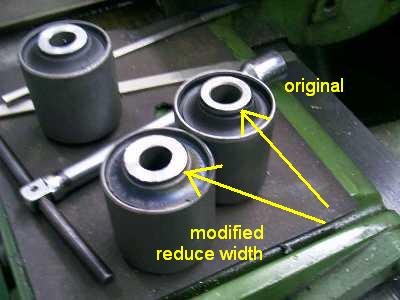 Remember to put grease around the inside of the control arm to ease pressing the new bush into it.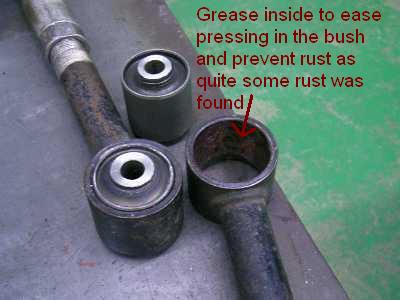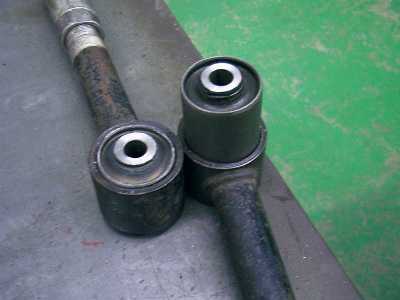 Complete

Paint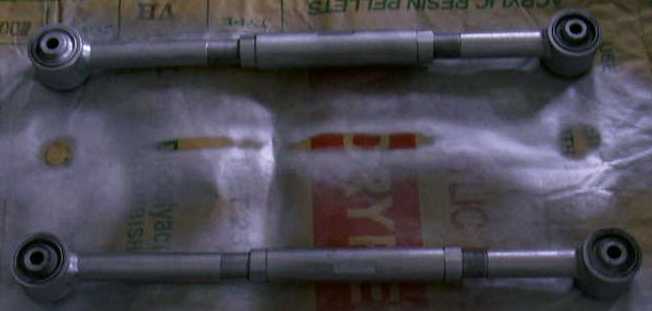 Update to Control Arms Bush from Honda SM4 for Rear Axle of Toyota Corolla KE70 or Levin / Trueno AE86
14th Jan 2014 (after 9 years)
It still holds. NO damage at all.