Cleaning Head
27th December 2003 Night
Location - back kitchen :) again :O
The in-complete ported head is attempted to be cleaned once more: -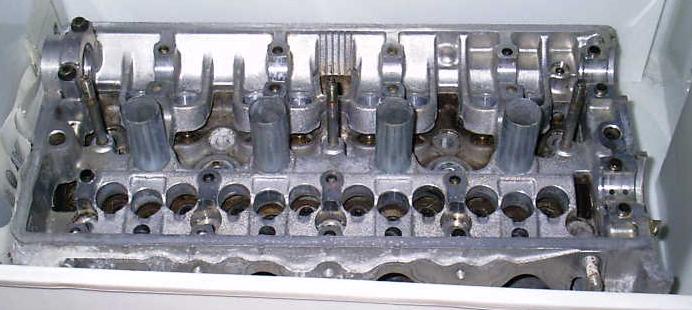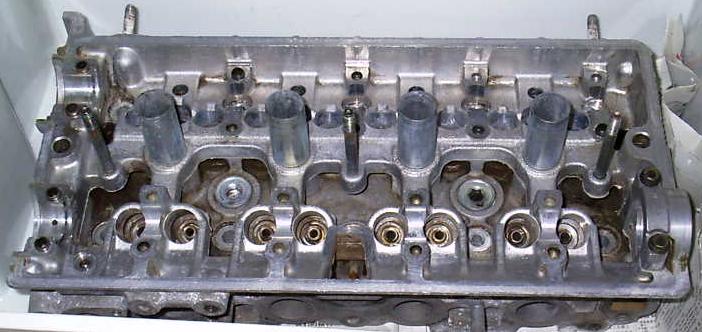 Wow, can't believe it. I could nearly cheat saying it's a new head with zero mileage :) hahahaa
The cleaning process for this time is simple and easy. Probably due to the previous soaking of petrol for many weeks where the petrol managed to penetrate into the deep oil stain.
This time is successful is also because of 2 other reasons, I suppose. 1st is the use of: -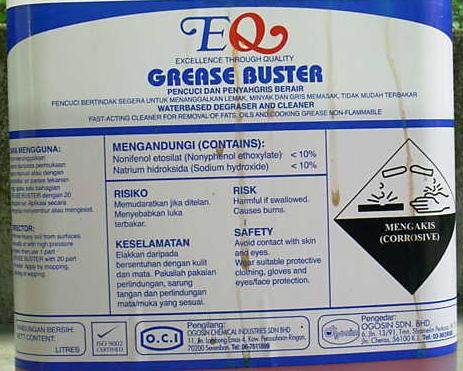 While 2nd is the use of a copper brush. When the two is combined the clean was amazing easy and quick compared to last time.
The standard paint brush and floor brush is also used on hard to reach places and on sensitive areas like valve seats.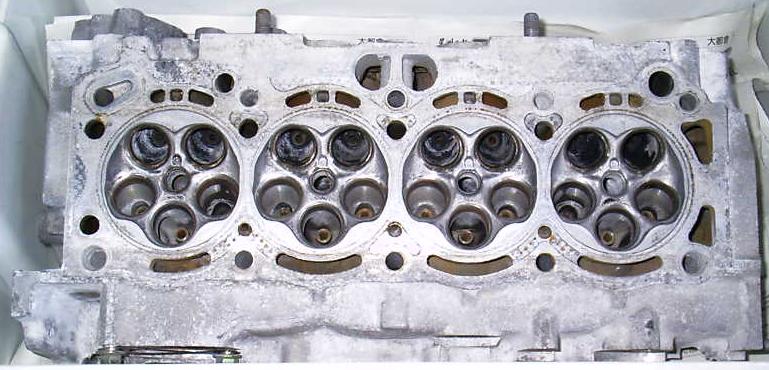 and the area / places ported by Bill are: -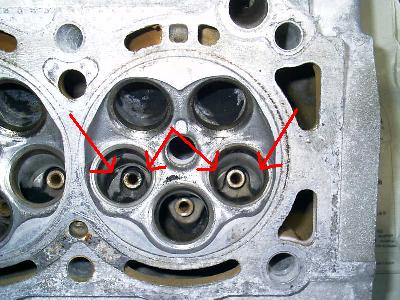 Cylinder 1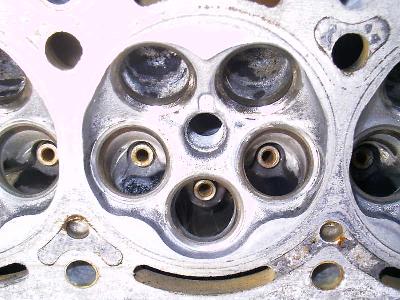 Cylinder 2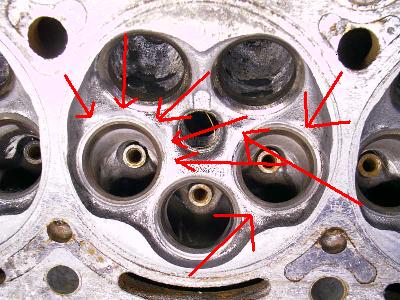 Cylinder 3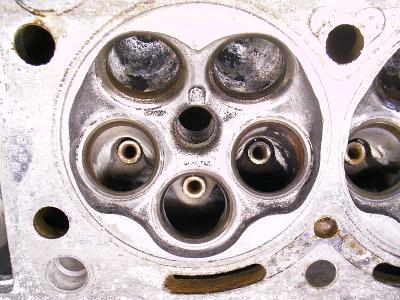 Cylinder 4
All on the intake left and right edges to smoothen it off and the valve seats' edges. As shown by the red arrows on picture in Cylinder 1 and 3. It is repeated for all 4 cylinders.
Still much to be done. I'll do whatever I can, cleaning and acquire parts. But I'll definitely leave the porting business to the master Bill.
ACOUSTICS SECTION AUDIO SECTION CAR SECTION
HOME - Technical Website for Acoustics, Audio and Car