Brake Vacuum Route from FF style to FR
24th February 2005
The brake vacuum hose used to be run above the 4 throttles from the front to back and was not very eye soothing. Completely not nice looking at all. I've been wanting to re-route the hose under the 4 throttles for a very long time. Finally found a "Perfect" solution - by accident - which is the best part.
And the solution is: -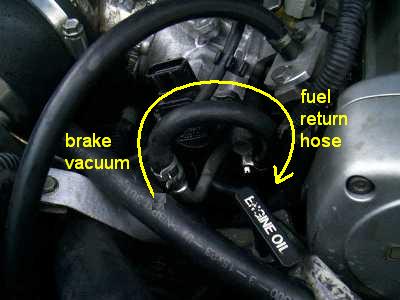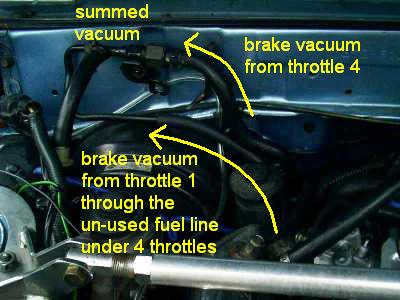 The un-used fuel hose is available for brake vacuum because of the use of a "out-board" fuel pressure regulator. Since it is out-board it more efficient to return the extra fuel directly to the true fuel return line instead of going back to the 4 throttles bottom hose then back out and back into the true return line.
The un-used fuel hose is from point 2 to 3 as shown on the bottom picture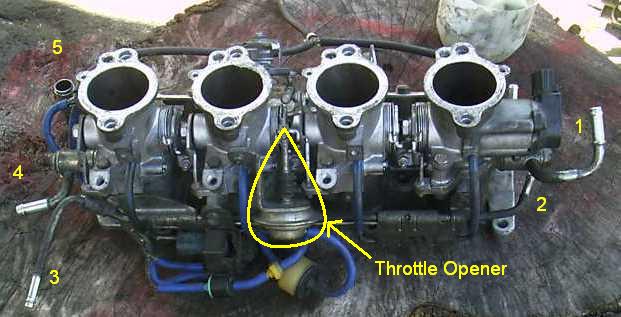 ACOUSTICS SECTION AUDIO SECTION CAR SECTION
HOME - Technical Website for Acoustics, Audio and Car